Perhaps not many people care about it, but it is one of the most beautiful countries in Europe that deserve to be explored and visited
for recreation between the most beautiful coasts and indulging in an ancient culture that dates back to the year 681 AD.
1.When do you go?
Experts say that the best time to travel to Bulgaria starts with the summer to fall season, as this is the ideal time of year to take a walk and attend
celebrations and festivals, and September is said to be the best month for tourists to visit and enjoy Bulgaria's hidden wonders.
2.What do you see?
Bulgaria offers its visitors a lot of activities, starting from magnificent beaches such as Sandy beach and the most wonderful bays in Europe
through enjoying wildlife and horseback riding, and watching the lush and picturesque scenery.
Bulgaria is also packed with interesting historical monuments for visitors and tourists, including the Madara Historical and Archaeological Reserve,
which includes the Madara Knight which is an inscription on a large rock since the early Middle Ages, and it was included in 1979 it was included
in the World Heritage List of UNESCO, in addition to the cave The large and small cave in which he discovered some of the belongings that belonged to the life of the Neanderthal.
Rila Monastery is also a symbol of Bulgaria and a favorite tourist destination, as it was built in 1830 and contains 1200 wonderful murals.
3.Nightlife
Bulgaria has many night-time entertainment outdoors, among the most beautiful restaurants, delicious cuisine, and wonderful traditional music that will hit your ears in every café or public place you visit.
4.History
Bulgaria was established in 681, and compared to its neighboring countries it is one of the oldest countries in Europe, so from the first moment of your
visit you will feel that you are in front of an amazing historical epic that explores discovery, especially with regard to ancient Roman ruins,
in addition to Bulgaria's fame as a wonderful coastal destination due to its distinguished location On the Black Sea, which attracts thousands of tourists annually.
5.Very cheap
Tourists say about Bulgaria that it is one of the cheapest European countries, and they confirm that it is an ideal destination for those with
limited budgets, as it provides accommodations and different meals at reasonable prices compared to its neighbors from the countries.
6.Language
The official language is Bulgarian, which is spoken by about 84.8% of the country's population, and it is one of the southern Slavic languages ​​..
Its alphabet is Cyrillic in origin and has a number of twenty-nine letters.
7.It is safe
If you wander in Bulgaria during the early morning or late at night, you will not feel a real danger, as tourists assert, especially if you are in Plovdiv
and Sofia. But of course you should take the usual precautions and avoid the remote parts of the cities, and be careful of beggars and pickpockets in public places.
8.Medical tourism
Bulgaria is very popular with medical tourism, and only a few European countries compete with the abundance and diversity of thermal mineral
water, as well as health resorts. The Bulgarian city of Velingrad is the spa capital of the Balkan Peninsula.
9.Winter sports
Bulgaria is actually a fairly mountainous country, including the Balkan Mountains, the Rhodope Mountains, the Rila Mountains and the Pirin,
so you have become an ideal country for winter sports, so you may be on your list for your destinations next winter.
10.Means of transportation
Bulgaria has a good transport network, as there are buses that serve most of the big cities in the country, and there are also international bus lines to most European capitals and other European cities.
The rail network also serves all the most populated places in Bulgaria and is generally comfortable. You can get tickets from railway stations, and from transportation offices in different cities and towns.
11.It includes the oldest cities in Europe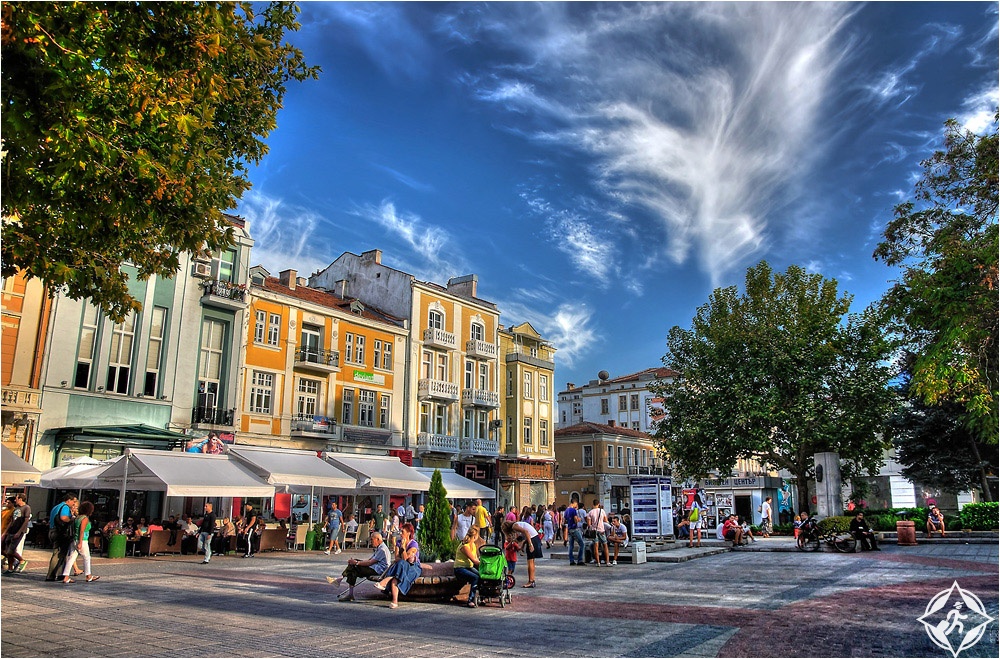 Bulgaria is home to the oldest inhabited city in Europe; Plovdiv is not only the oldest in Europe, but the sixth oldest city in the entire world.
12.The oldest gold in the world in Bulgaria
The oldest gold in the world is found in Bulgaria. It was found in a treasure in the city of Varna and dates back more than 6000 years.