2. Write, read, or actually speak
[adinserter block="1″]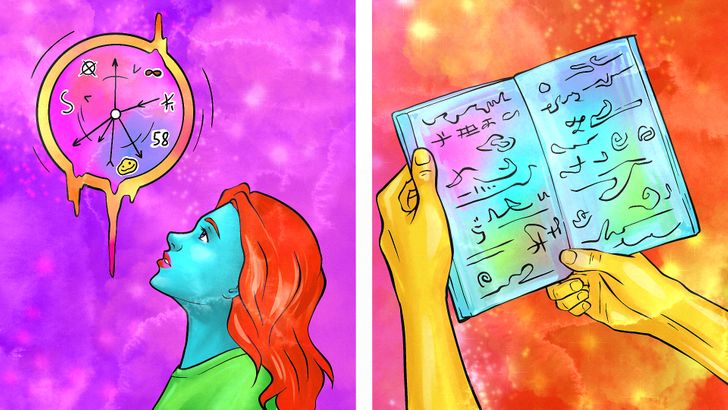 The regions of our brains that 
are responsible for interpreting language are much less active
 while we're asleep. That's why forming and expressing language may become quite a task.
For example, some people note that they're not sure that they or other people are actually speaking in their dreams, and communication between them seems more like telepathy. So we can understand the concepts and ideas while we're asleep, and we can express ourselves, but we don't really hear the sound or see anyone actually talking.
The same goes for reading, writing, or telling time. We can get a general idea but we rarely can distinguish separate words or tell the exact time. However, people who use language in their everyday life a lot, such as writers or poets, may actually be able to make sense of the language in their dreams and come up with new ideas that can still be useful after they wake up.
3. Meeting complete strangers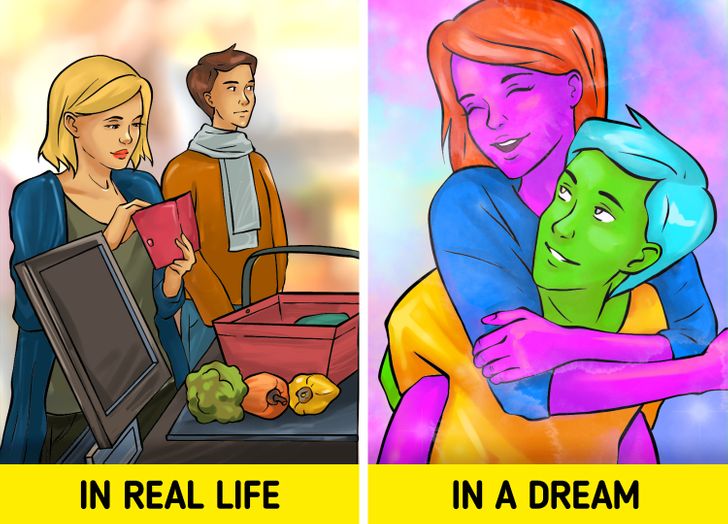 There's a theory that our brains can't "invent" new people, and all the strangers we see in our dreams are either people we've already encountered somewhere or their faces are a combination of features we've already seen. While researchers point out that so far, there's no way to test this theory because of the nature of our dreams, they say this hypothesis still might be true.
The majority of our dreams are likely to be based on mundane elements from our lives, so we've probably already seen strangers from our dreams. We may not remember them because the interaction was brief and meaningless, like, for example, if we see a person in a crowd or on some TV commercial and we don't consciously remember them.
However, there's probably nothing that could prevent our brains from coming up with new faces, but still, they're likely to be based on facial features we've already seen.
Open next page to continue reading
[adinserter block="2″]
[adinserter block="3″]