4. Doing physical activities
[adinserter block="1″]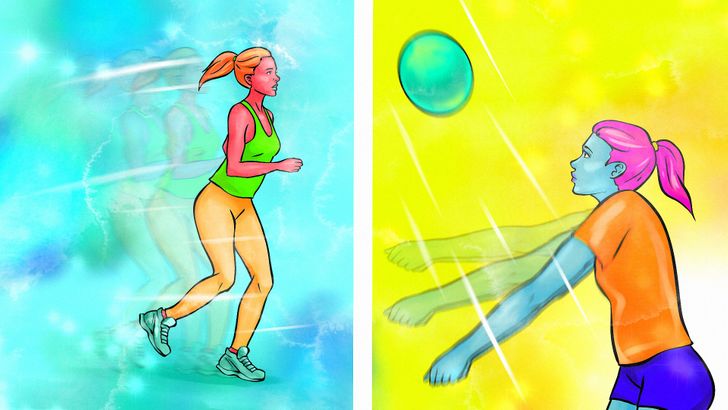 We all have probably been there — you try to run, fight, or jump high, but it feels like you're doing everything in slow motion no matter how hard you try. Researchers suggest that we may perceive time differently while sleeping, both faster and slower.
Besides, we see dreams during our REM sleep, and our muscles are immobilized and relaxed during this time. This way, our brains make sure that we won't act on what we're dreaming about. So this feeling of slow motion may occur because of the lack of muscular feedback or slower neural processing during this stage of sleep.
5. LOOKING AT OURSELVES IN THE MIRROR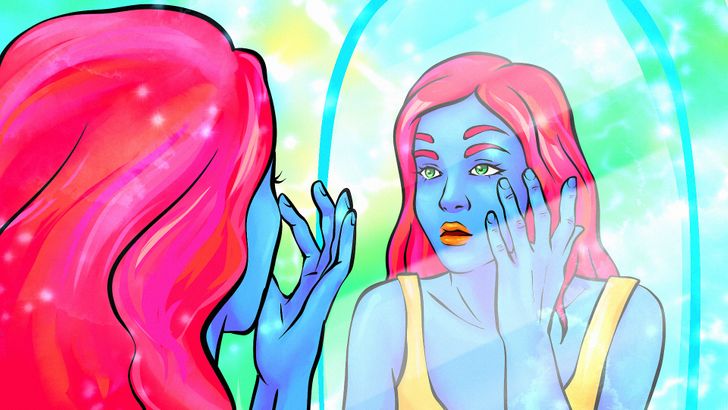 Mirrors and reflections are curious concepts when it comes to dreams. The point is that in the real world, reflections abide by the laws of physics, but dreams are driven by our subconscious expectations and memories, and "real-life" rules don't really apply there. So we usually will see either something blurry or not really distinguishable in the mirror, or we might see our faces that were transformed in a weird way.
Some people believe that since dreams might be helping us process our waking life in some way, seeing your reflection in a mirror might be about looking at yourself from a psychological point of view instead of a realistic one. So things you see in a mirror might have some correlations with events in your everyday life, your self-esteem, and struggles you might be going through.