Bonus: We asked Bright Siders to share what they think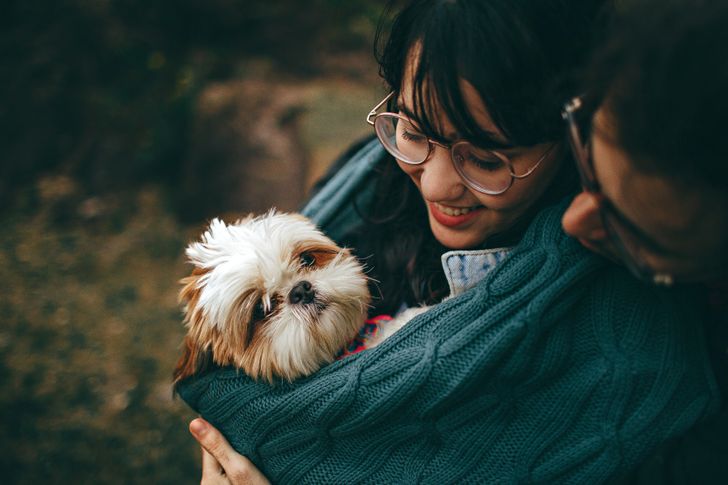 Anastasia: I think that the human-dog relationship as a child-parent relationship is absolutely natural. Four-legged friends are family members, and owners love them like they are their own kids. They are just like babies, demanding love, parenting, and help. While kids grow up and move out, your pets will always be your little babies.
Janan: Personally, I totally get it. We have a Turkish Van named Falek, and my husband and I have a weekly "date" where we make "cat burgers" for him. He only eats raw meat, which basically means poultry that we put through a meat grinder, powdered vitamins, a little water. I literally don't even do this amount of work for myself when I am making meals. But Falek loves his cat burgers, so… We've become cat-centric chefs.
John: My dog is surely a member of our family, but I would never call her my baby, or treat her like one. I love her with all my heart, but I'm the owner, not daddy.
Do you know anyone whose baby has whiskers? Do you believe that it's possible to show animals our love without treating them like kids?